Any Schitt's Creek fans out there? 
If you've been binge-watching the series for the first or second time lately like me, then you're in for a treat. 
For those of you not familiar with the Emmy-sweep winning series, it's about a rich family, the Roses, that loses all their fortunes and has to start all over in a podunk town called Schitt's Creek. 
Shenanigans ensue as they try to navigate "real life" and find their true calling with the help of the local community.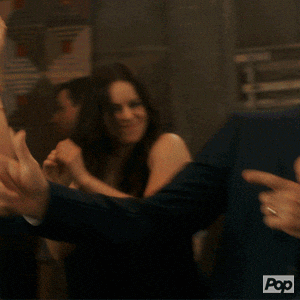 As time progresses, the out-of-touch and self-involved Roses redeem themselves as they color their one-dimension couture-laden postures with three-dimensional attributes like empathy and kindness. Boop! 
The satirical juxtaposition between their past and present life is woven throughout each episode ala Arrested Development-style (if you know, you know), as we watch them bond as a family (for the first time ever) and become grounded as people.
Along the way, the Roses each find their true career calling, each launching their own businesses (except for Moira who continues to work as an actress). 
Through these businesses, which include building a motel franchise, a PR agency, and an elevated general store, the Roses share fresh marketing, branding and PR strategies that actually hold true and can be applied to your beauty business today.  
Below, we share the three biggest takeaways Schitt's Creek taught us about marketing (and how these strategies can be applied to your beauty business today.)
"All press is good press, right?" – Moira
In Season 6, Episode 5; The Premiere, Alexis, now a self-proclaimed publicist for her soap star mother, Moira, has crows released at the premiere of her mother's new movie, The Crows Have Eyes III; The Crowening.
However, Alexis' "immersive experience" backfires when the crows start attacking guests on the red carpet.
A news station captures the spectacle, and the released video goes viral.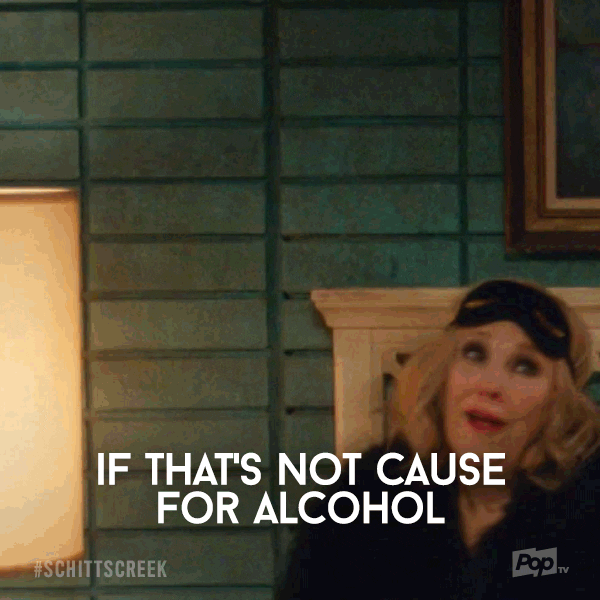 As a result, Moira's career reboot hands by a thread. A bystander happens to film the crows attacking guests on the "red carpet" and posts the video online resulting in a backlash Alexis turns a complete PR failure into success 
Alexis turns a complete PR failure into a success, when, in an interview with a news station about the incident, Moira reads cue cards fed by Alexis that say the entire incidence was staged and a carefully orchestrated PR stunt.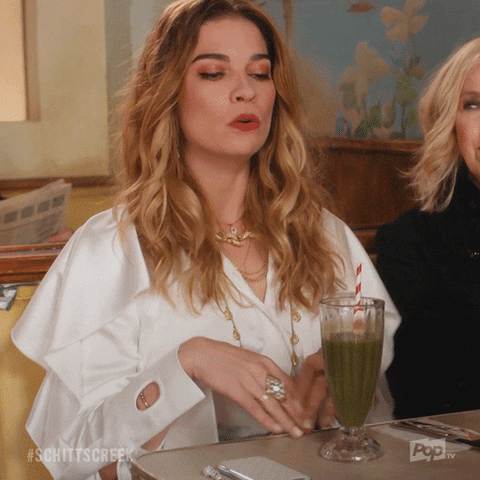 The video reaches over 2 million views in 24 hours, creating massive buzz for the film, a job offer for Alexis at Interflix, and catapults Moira to stardom once more. 
What can we learn from this PR coup d'etat? 
Shine a positive light on negative situations. One of the #1 rules of PR is to get in front of what could be perceived as negative situations and turn them into positive ones. 
As a beauty business that survived a pandemic (give yourself a round of applause for this, it was no easy feat!), perhaps you had (and still have) major manufacturing and shipping delays causing some products to be sold out. 
How can you spin this into a positive?
Create a waitlist to build up demand for your bestseller. When a product is sold out and people can't get their hands on it, psychologically it gives them the perception that this product is more desirable than if it was readily available. 

Create marketing emails around the demand for your sold-out products.

Refocus marketing efforts on the products you do have, and help them stand out better as a result. This is a great opportunity to sell through inventory of your slow movers! 
And remember, as Alexis did in this situation, find ways to leverage earned media (organic) when paid media is not an option. Earned media helps you achieve third-party validation and amplify your message to new audiences.  eyeballs and ears.  
 

       2. "We have to find better ways to engage with the community." – Patrick
In season 3, episode 6; Open Mic (notably one of the best episodes of the series), Patrick and David try to come up with ways to drive more traffic to their general store when they see momentum has slowed since their initial launch. 
Patrick proposes an open mic night in order to get more people in the store. While David is grossed out by the idea, he quickly learns that this makes the store feel more inclusive and accessible to the local townspeople.
The event is a hit, gives them a nice boost in sales and puts the store top of mind to more local shoppers.
The biggest takeaway, however, is witnessing David's transformation from being above his customers to being one with them. Instead of pushing his elitist views on them, he learns to deeply listen to his customer's needs.
As a result, he's rewarded with a store continuously busy throughout the remainder of the series. 
What are some ways you can attract new ideal customers to your store (whether it be e-commerce or brick-and-mortar)?
Hold a virtual trunk show or a local pop-up shop in partnership with like-minded brands. 

Take your products to the local craft show or market and get a chance to not just gain a few new customers but a better understanding of who your ideal customer actually is. 

Creat a masterclass on the benefits of using gua sha to reduce inflammation of the skin, and invite influencers (whose audience matches yours) to share it with their people. 
Veteran beauty brand founders very well know that keeping the momentum going after launch by curating experiences for your target customer is where the rubber meets the road. It's also where, as a brand strategist, I see founders get tripped up, lose motivation and focus.
The solution? Commit to one marketing strategy (that speaks to your ideal customer) like David and Patrick do, and follow through on it. You'll start seeing new customers (and sales!) in due time. 
Bonus: If you want to expedite brand awareness, you need to incorporate partnerships. Just like David partners with local makers and farmers to spread the word, and Johhny looks to partner with local golf courses to drive new customers to the motel, you can do the same by partnering with complementary brands, influencers and media to "borrow" audiences. Partnerships are at the heart of brand growth, now more than ever. 
         3. "That's on brand." 
Throughout the series, each member of the Rose family looks to create curated experiences that are "on brand" for their audience.
During season 3, episode 7; General Store, businessman Johnny Rose begins offering free pastries and coffee to guests in an effort to "add an extra star" to the Rosebud Motel's non-existent ratings.
Understanding that the motel is all about creating a local, town-y experience, he solicits the treats from quarry worker and part-time baker Ivan. 
Ivan proposes additional fancy delectables like butter blueberry butter tarts with raisin, but Johnny insists on the classic continental breakfast treat saying, "The smell of cinnamon in the motel lobby, mmm."
How can you provide moments of surprise and delight for your customers that are on brand and worthy of a referral? 
Maybe that looks like offering a 15-minute free consultation to help build your customer's skincare routine using your products to solve a pain point they have.
Or perhaps it's throwing in some extra samples in their order to thank them for their patience. 
In season 4, Episode 5; RIP Moira Rose, David goes the distance to curate the best selection of cheeses for his store.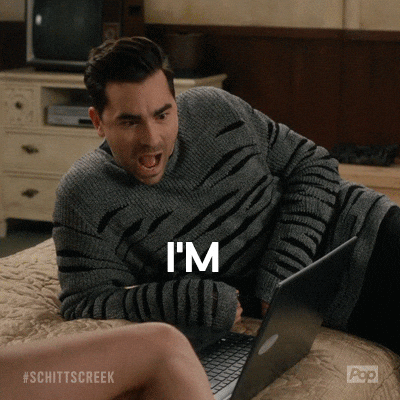 In order to land an exclusivity deal with a very important account, he drives with Alexis (his "intern") to meet with local farmer, Heather, who holds the keys to an award-winning goat blue cheese. However, Heather also happens to be the new girlfriend of his sister Alexis' ex-boyfriend, Ted. 
All in the name of business, David and Alexis endure an awkward lunch with Heather and Ted, but leave with a secured exclusivity deal.
How can you create an exclusive brand experience for your customer? 
Maybe it's an exclusive partnership with an ingredient farmer, giving you the rights to a rare jasmine extract that becomes a signature scent for all your products.
Or perhaps it's a custom eyeshadow palette collaboration with a local makeup artist that everyone raves about. 
After some fan success following the premiere of The Crowening, Moira gets a second chance to curate a custom rose with her name on it in partnership with Herb Ertlinger's Winery in season 6, episode 7; Moira Rose.
When she arrives with David at the winery for a tasting, Herb says, "It's important to believe in the product you're selling."
The two spend hours tasting countless cringeworthy fruit wines, getting drunk in the process, and nowhere closer to making a decision on the flavor of the Moira Rose.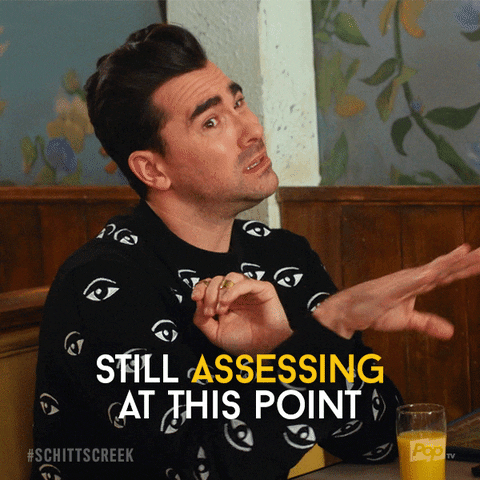 David says, "Do you really want people associating your name with this laundry detergent? I would never sell this at my store." 
Ultimately, it is clear that these fruit wines are far from "on brand" for the Rose family and they walk away from the deal (or rather, are escorted out by Herb, who's had enough of their drunkenness.) 
The takeaway: If you're a luxury brand but are discounting left and right and marketing your product on Groupon or another discount coupon site, there's a major disconnect in your message and it becomes a turn-off for your customer.
Know your audience and serve your audience. 
The only way to truly be on brand is to tailor it to your customer in the: 
– The experiences you create for them.
– The problems you solve for them.
– The products you create for them.
– The value you add for them.
– The connections you make for them.
Over six seasons, the Rose family from Schitt's Creek bestowed us with marketing, branding and PR gems that can be applied to your beauty business or any business that's looking to make a long-lasting mark on their customers. 
As their characters learned to read the audience, their audiences rewarded them with bigger sales grow, visiblity, notoriety, and bigger success. 
We love this journey for you t00, beauty founder. 
Want help building a cult-status beauty brand with the right brand and marketing strategy? Do you desire to be the kind of brand that has customers hopping on waitlists and spreading the word of your brand for you without you even asking? Learn more about how you can do this here.